The Peace Doll - The Doll Kind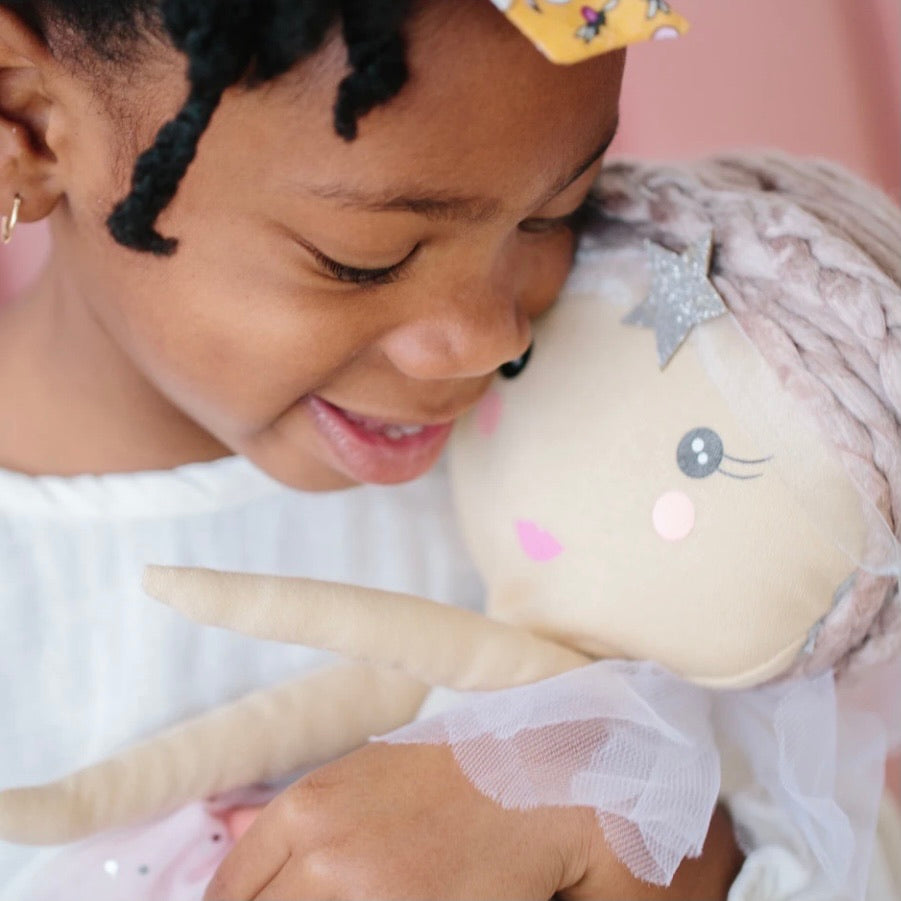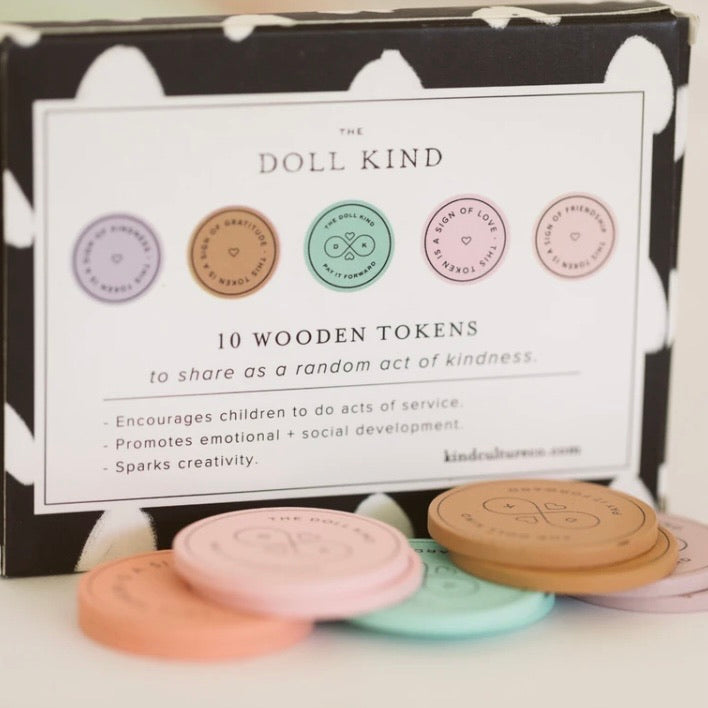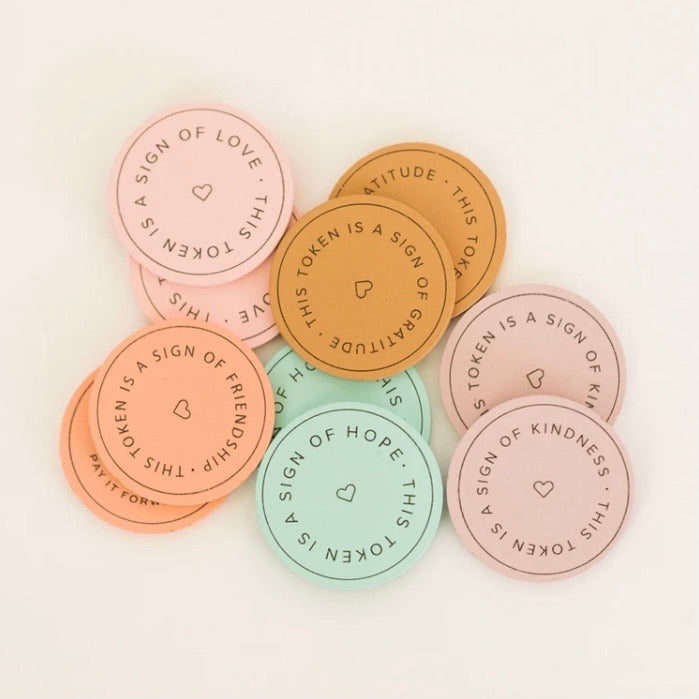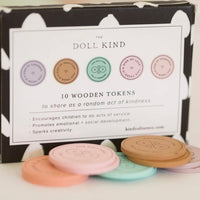 The Peace Doll - The Doll Kind
From the makers of Kindness Culture Co: 
Give a gift that gives back! The Peace doll is a soft and huggable fairy doll that comes with tokens for children to give as a random act of kindness. 
This gift funds education... a portion from each sale benefits childhood education. 
"Hello friend! I believe peace begins with a smile."
Inside are 10 tokens for us to give as a random act of kindness. Let's change the world, one kind act at a time!"
The Peace Doll features a pale gray top, sheer white fairy wings, and a light pink skirt adorned with shimmering sparkles. She has white and black hand-drawn heart print leggings, on-trend boots, and a crown braid made of the softest yarn. She's finished with a gold embroidered heart necklace and a printed face. 
She comes along with a "kindness kit". Each kit includes 10 tokens with special phrases on them to show gratitude, love, kindness, hope, and friendship. These tokens are meant for children to give out as acts of kindness. Also in the kit is a list of acts of kindness to inspire your child to get started sharing and giving their tokens. The doll has a secret pocket on the back to store a token.
Additionally, each doll comes with a naming certificate. By naming their doll, your child agrees to join them on a mission to spread love! 
Doll size: 18 inches tall 

Token size: 3.6cm diameter (approximately 1.4 inches)

Doll materials: cotton, poly fiber

Doll face is printed

10 wooden tokens (MDF) with non-toxic paint in lavender (kindness token), pink (love token), teal (hope token), tan (gratitude token), peach (friendship token).
Gift box packaging
Surface wash only
Designed with love in the USA, responsibly made in China