Nipple Crack - Organic Nipple Balm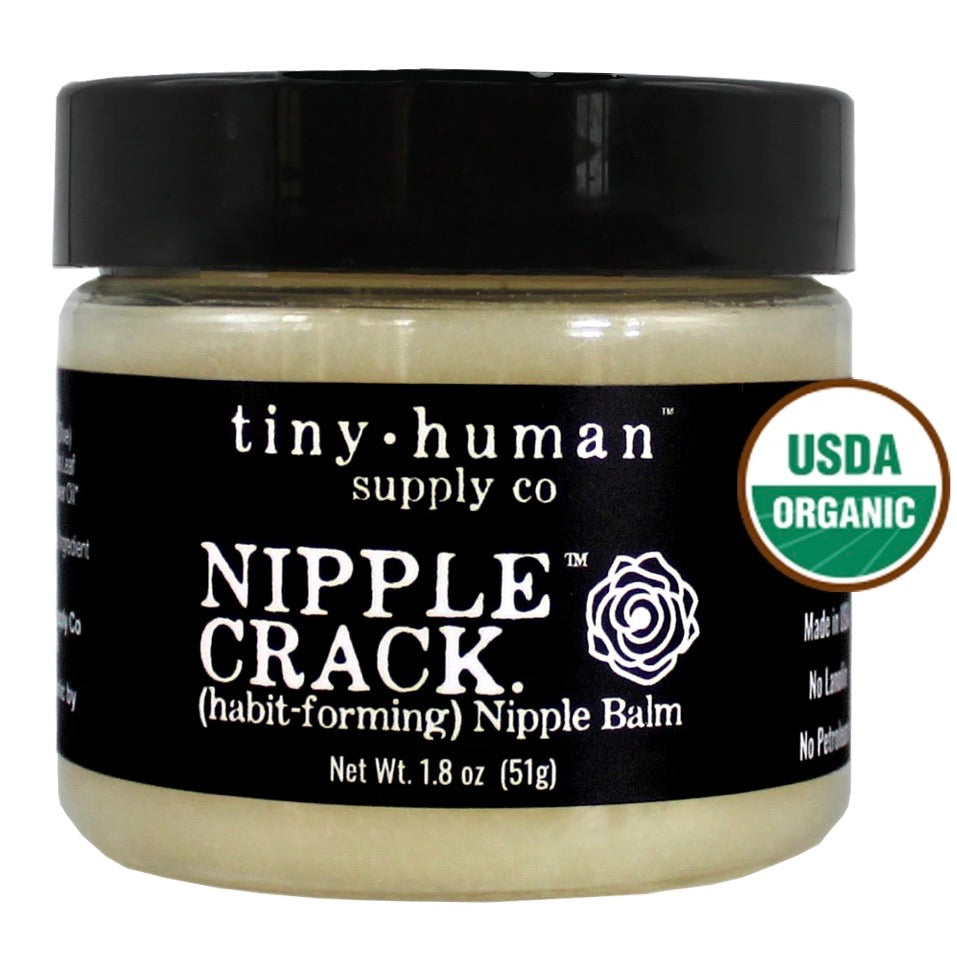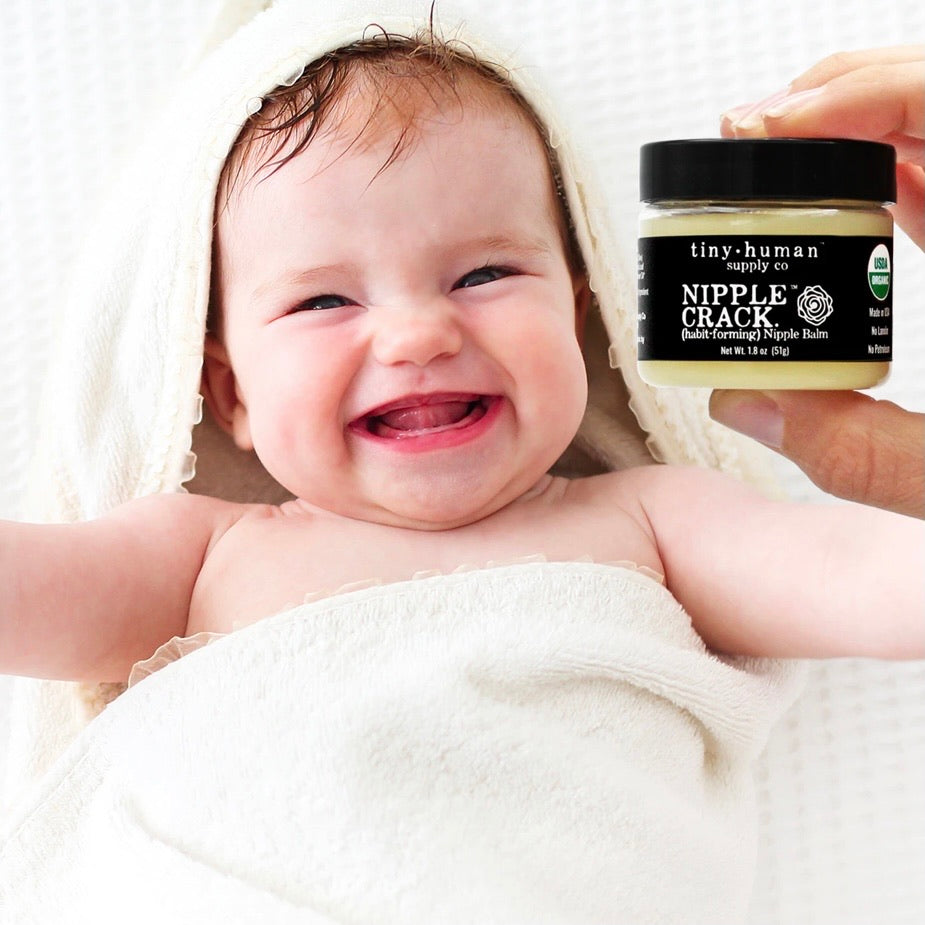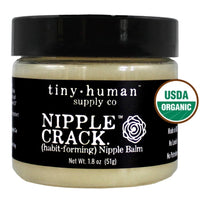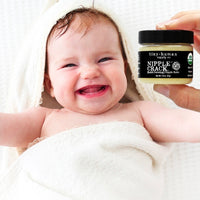 Nipple Crack - Organic Nipple Balm
From the makers of Tiny Human:
You've sacrificed for 9 months, labored for who-knows how long and now it's your nipples' turn to feel abused? Freaking fantastic.
Save yourself from dry, cracked, sore, bleeding nipples by getting addicted to this incredible balm right from the start! 
Certified USDA Organic
Made in USA
No foul odors or tastes
Doesn't need to be washed off before feedings 
Won't stain clothes
Lanolin Free
Question: Is it a Nipple Balm, Nipple Cream or Nipple Butter? 
Answer: Yes!  Whatever you want to call it is ok with us... there's no difference!
Ingredients: Cocos Nucifera (Coconut) Oil*, Helianthus Annuus (Sunflower) Seed Oil*, Cera Alba (Beeswax)*, Oleas Europeae (Olive) Fruit Oil*, Butyrospermum Parkii (Shea) Butter*, Aloe Barbadensis Leaf Juice (Aloe Vera) Powder*, Calendula Officinalis (Calendula) Flower Oil*
*USDA Certified Organic Ingredient (Certified by Oregon Tilth)