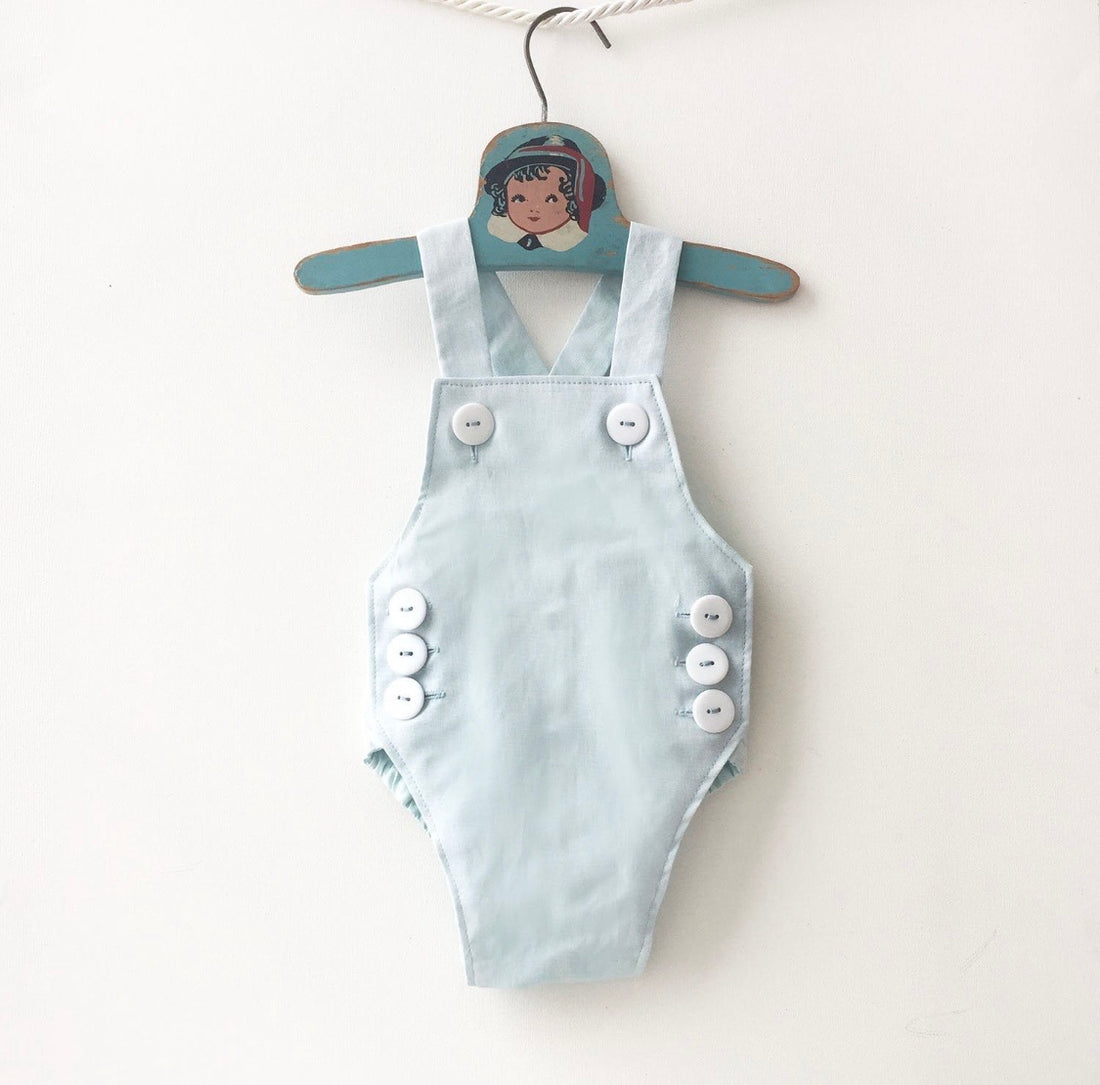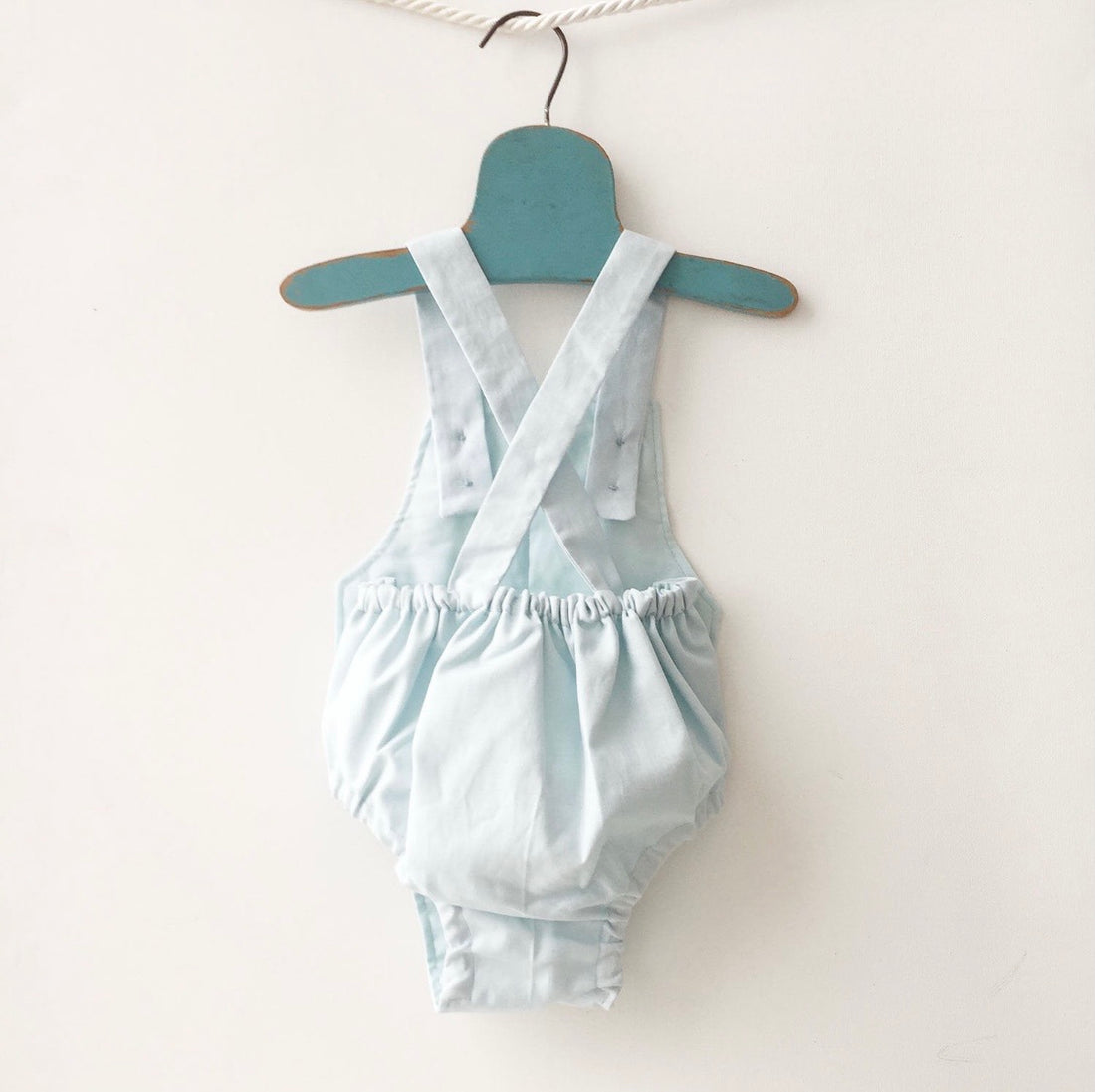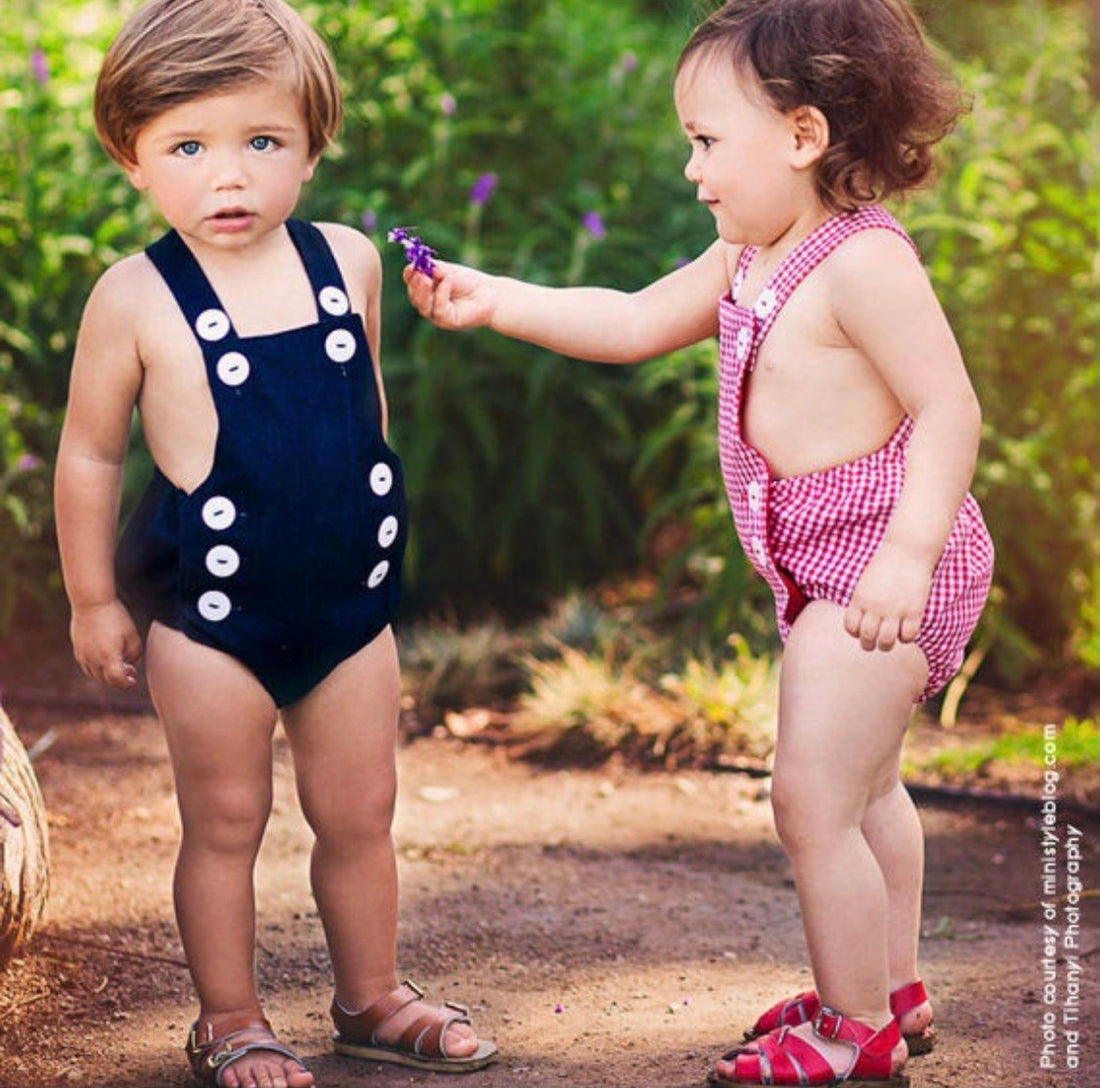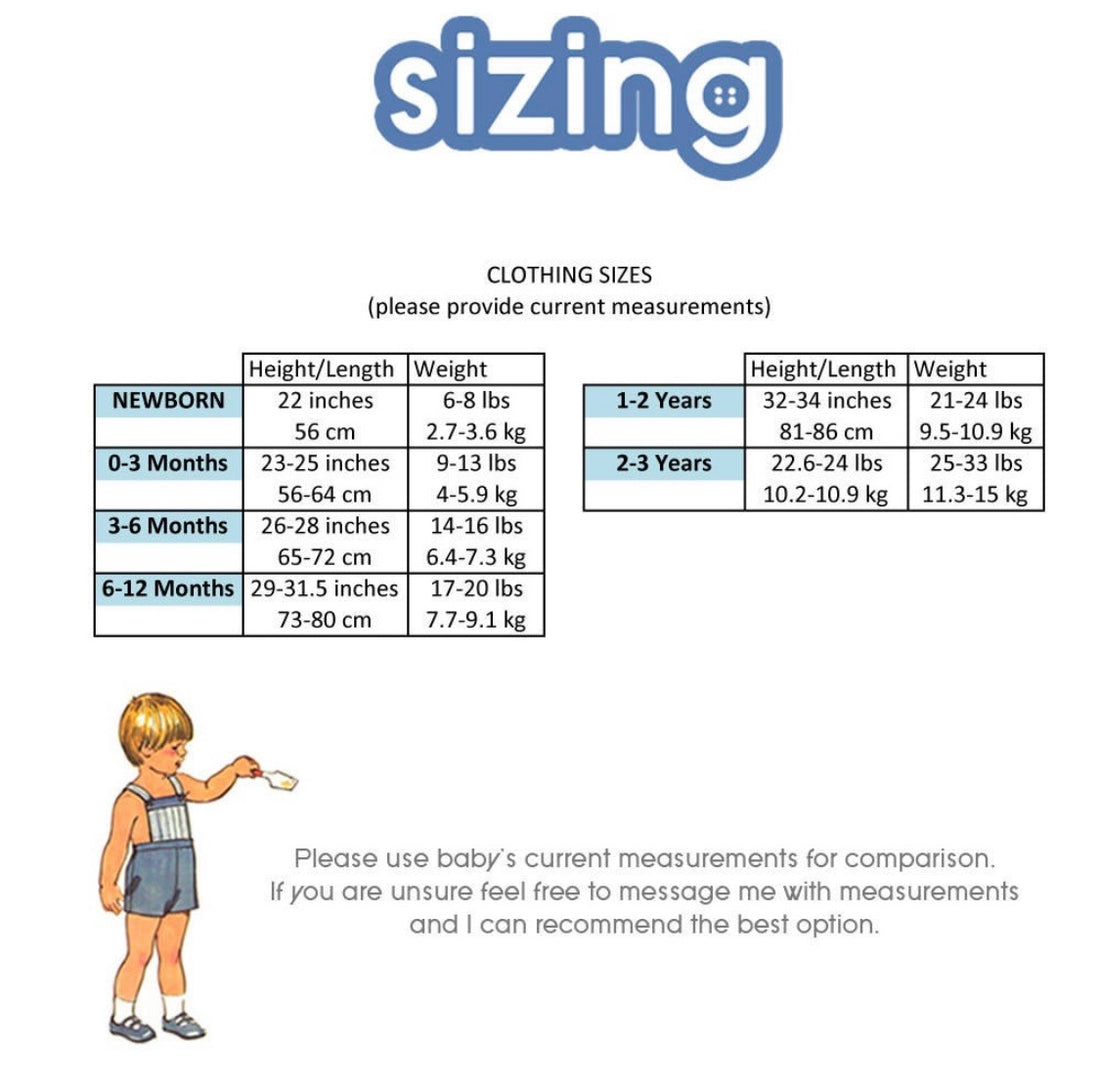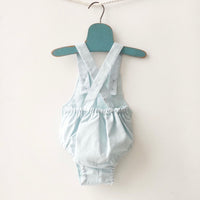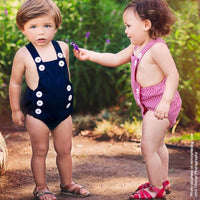 From the makers of Mabel Retro:
This retro baby romper is made of a natural, baby blue linen and lined in cotton. Waist and leg openings are elasticized for comfort and good fit. Straps have two buttons so that you can lengthen or shorten as needed. Paired with a simple, white onesie or just a diaper, your little one will be ready for the sun!
When I think of spring or summer and babies I think of rompers and juicy, chubby baby thighs. Recently, seeing my husband's baby photos, I was reminded that rompers with elastic legs are just amazing. Those retro photos, (circa the 70's) exuded charm, simplicity and great style. With that inspiration, this romper was born.
SIZING:

For detailed sizing information please refer to the sizing chart in the product images.

Perfect fit - if you are wanting your baby's clothes to fit well for a specific event (ie. photo shoot, baptism, birthday party, wedding, etc) please select a size where your child is either in the middle or upper end of the range with his/her measurements.

Room to grow - if you don't mind that the clothes are a touch loose so that baby will be able to wear the clothes longer, please select a size where your baby's current measurements are in the lower end of the range or select the next size up.